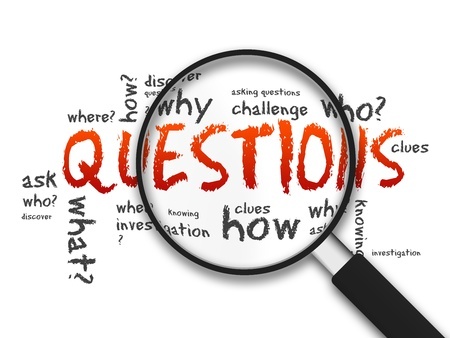 Frequently Asked Questions of Ottawa-Translations.com?
About Us
How will I benefit from choosing your service?
Our service is designed to provide the very best in customer care and high quality translation on every translation project. We're based right here in North America, and we use only the best translators to develop the highest quality translations, which we guarantee with continuous testing of our translators to ensure expertise and quality every time.
How does your translation process work?
We use only human translators—never machines—to translate your project. These translators have a proven record of quality and have met our highest standards through rigorous testing. Our translators work on your project, which is then reviewed by a quality control expert to ensure the highest quality.
Can you share your translators' qualifications?
Our translators are carefully vetted to ensure that they have the education, professional credentials, and experience to produce the best quality translations. Each translator comes to use with academic credentials or a combination of academic and real world experience, proven with rigorous testing.
Where are your translators located?
Our roster of translators can be found around the world so someone is always available at any time of day or night. Many are based right here in North America, while the second largest group is located in Europe. Our global roster allows us to have a local expert available to translate into the local idiom wherever and whenever you need translation and localization.
How many languages do you translate?
We translate more than 200 of the world's most popular languages and dialects, including some relatively obscure languages. We translate so many languages that other translations agencies turn to us when they aren't able to translate a specific language. We can translate any language with an oral and written rule set.
Will you keep my documents confidential?
Yes! We treat all documents as confidential and will never share them with anyone.
Will you sign a non-disclosure agreement to protect my project?
Yes. Both the company and the individual translator assigned to your project will sign your NDA.
Can you certify or notarize translations?
Yes, we can, as long as we have the original documents to notarize.
Ordering
Can I get a free quote for my next project?
Indeed we can! You can receive a free quote in one of two ways: Simply fill out our online quote request form for a quick response, or call our toll free number 1-800-736-7764 to request a free quote from our friendly customer service representatives 24 hours a day, 7 days a week.
How quickly can I get a quote on my project?
We provide most quotes within 15 minutes. For exceptionally long or complex projects, we will contact you within 15 minutes to let you know we're working on your quote. For these projects, we typically return the quote within three business hours.
What happens if I am not satisfied with your translation?
If our translation doesn't live up to your expectations, simply contact our office to let us know what's wrong. We aim to keep every customer satisfied, and we'll work with you to address any and all concerns so your translation will always meet your needs.
Why should I choose your agency rather than a freelance translator?
A full service translation agency protects your interests because it is larger, established, accountable, and able to take on larger projects, multiple projects, or multi-language projects. We're available around the clock to answer questions and concerns and will still be here to help with future projects.
What are your rates?
Our rates are customized for the project and vary based on language and complexity. We'll return a quote to you within three business hours to let you know our pricing based on an evaluation of your project.
How do you determine your rates?
Our rates are based on the number of words to translate, the language of translation, and the complexity of the document. Complex legal documents, for example, require specialized knowledge, and our rates reflect this.
Does it cost more to translate from English rather than into English?
Yes, it does. Because there are many more translators whose native language is English, it is less expensive to translate into English rather than from English into another language.
How quickly can I expect my translation to be delivered?
Our delivery estimates are based on the complexity of the translation, the translation service ordered, and document length. We average 1,000-2,000 words per day, and most translations are completed within 3 days. We offer an emergency service for quicker delivery.
Will you format my document for print?
Yes, we offer full desktop publishing and document formatting services for an additional fee.
What payment methods do you accept?
We accept cash payments, most major credit cards, cheques (from approved business clients), PayPal, and wire transfers.
Translation Process
What happens once I place my order?
When you order with us, we immediately assign your project to an expert translator carefully selected to match your project's requirements. Your personal translator will evaluate the document to ensure no additional information is needed and will then complete the translation. A quality control specialist will review and recheck the document to ensure accuracy, and upon finalization, we email you the completed document.
Why should I use a human translator instead of a machine?
Machine translations are convenient for getting a sense of a document, but human translation is the only way to ensure accuracy, fluidity, and consistency. Our translators understand the subtleties of language and the fine points that machines cannot. Only human translators can produce text that is clear, readable, and—above all—guaranteed to be accurate.
Why should I pay for translations when I can get translations online for free?
Internet-based translations use machines to translate, and machine translation cannot guarantee accuracy and often contain mistakes that change the meaning of the text. Most of the time, machine translations are also grammatically incorrect or difficult to read.
Why do you want me to tell you how I plan to use my document?
We use this information to evaluate the translation service that will best meet your needs, and to assign the expert translator best qualified to deliver what you need. This also helps us to develop follow-up question to ensure that your translation is delivered accurately the first time every time.
When I send my project, should I also send additional files to explain the project?
Yes! Please send us everything we need to best understand and translate your project.
How do you deliver your translations?
Our translations are deliverable as an email attachment in a range of standard document formats, including word processor documents such as Microsoft Word, desktop publishing formats like InDesign, Adobe Illustrator, or as a PDF. We can also deliver printed copies via fax or courier. We work to accommodate all special delivery requests if you have a preferred method of delivery not listed above.
Types of Translations
Can I get my translation on the same day I order?
Yes! We work hard to meet every deadline, and we can usually accommodate same-day emergency service. Call us 24 hours a day to learn more about emergency translation services.
What is the difference between a translator and an interpreter?
While both work with different languages, a translator works with written text, while an interpreter translates orally between two languages while the conversation is occurring.
What is localization?
Localization is the process of adapting written material or products such as software for a specific market, culture, or country. Each local market has its own local idioms and sometimes dialects, and this needs to be reflected in products. For example, Mexican Spanish uses different words and idioms than the Spanish spoken in Castile in Spain. Effective localization makes use of a market-specific understanding of language, values, and needs to adapt material for specific markets, cultures, or countries. Contact us to learn how we can help localize your product!
What is machine translation?
Machine translation involves the use of software programs such as Google Translate, Bing Translate, or Babelfish to translate documents automatically without the guidance of a human translator, typically be a word-for-word replacement of the original words with their English equivalents.
Do you ever use machine translation?
Never! We do not use machines to translate your documents. Every order is translated by specialized expert human translators with the education and experience to understand the subtleties and nuances of every project. A machine once translated the "Slow Food" movement's name as a phrase meaning "Stupid Cooking" due to an inability to distinguish among multiple meanings for "slow." Don't let this happen to you! If a translation service seems to be charging much less than everyone else, they're probably using a machine to translate your document while employing an underqualified editor to touch up the output, all at the risk of including substantial errors.
What is a certified translator or interpreter?
Certified translators and interpreters have been tested and certified by professional organizations and industry governing bodies to ensure quality and accuracy. Most of our translators have certification in their language of specialization, and each translator has passed our rigorous qualification process to ensure accurate translation and efficient document delivery.
Let's get started - send us your document for a quick quote!