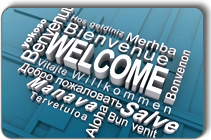 Fast, Accurate Ottawa Translations … And More!
Ottawa-Translations.com offers Multi-Language Document Services with higher quality, greater speed, and lower prices than any other full service agency. We do more, for less. Here are just a few of the many services we provide:
Translation Services
Professional translation services are our specialty. We work in over 150 languages, including Canadian French. Our 24-hour service can accommodate your emergency translation needs.
We also are well-equipped to handle complex translation projects in a number of fields that work with technical terminology. Our translators often come from other professional backgrounds, and they lend their prior subject knowledge to their current translation work. We do:
Financial document translation
Engineering translation
And much more…
Call us today or click here for your free quote!
Writing and Editing Services
Ottawa-Translations.com is a full document services agency. We have an excellent team of knowledgeable writers on staff, capable of writing documents to serve virtually any need in any industry. Our Ottawa writers and editors, like our translators, have diverse backgrounds in many professional fields. We write everything from client letters to operating procedures, employee manuals, year-end reports, whitepapers, and more! Every document we write can easily be translated into any language you choose.
Often the quality of a translation project is greatly increased by the quality of the original document. Our editorial team is expert at preparing documents for translation into other languages. English is a very unique language, with many peculiar rules and habits. When we perform translation optimization editing on an English document, we restate the exact meaning of the original words in a manner more friendly to translation into other languages that don't have the same idiosyncrasies as English. Optimizing your document for translation is a sure way to get back a flawless translation, every time – no matter what the target language is.
Call us today to discuss our Writing and Editing services!