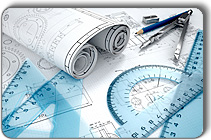 Technical Translation Services in Ottawa
One of the most challenging fields in the translation world is technical translation. These types of documents are challenging because they require an expert's understanding of the industry whose work the translator is translating into another language. This involves not just the knowledge of technical terminology related to the field, but also how that industry works so the translator can understand the content of the documents in order to produce the most accurate version of them in the target language. Whether the field is engineering, finance, computer science, or any other, the challenges of technical translation meet their match at Ottawa-Translations.com.
When you order from Technovate Translations you're working with the premiere translation service in North America where our main focus is on quality and service, even if that happens outside of business hours.
Experienced Technical Translators Working on Your Project
Ottawa-Translations.com builds on the skills of a worldwide team of language and industry experts to collect in one company the broad array of language skills and industry knowledge needed to meet the most demanding translation challenges. Our team of technical translation experts translates into and out of more than 150 world languages and dialects. Each translator works in the field where she or he has industry expertise, meaning that the translator understands not just the words used in the document but exactly what the document is saying at the deepest levels. This allows the translator to produce superior quality translations.
We're available around the clock and for all emergency requests!
Our technical translations are performed by native speakers of the languages these documents are being translated into. This means that every translator has a native's understanding of the technical terminology used as well as the specific idioms, allusions, and other subtleties of language that are so important for technical documents to translate perfectly to ensure absolute clarity in the target language. This involves far more than merely exchanging one word for another; it involves deep understanding of the structure and function of the language to fully convey the original meaning in the target language.
Every translation goes through our quality control process!
When you order a technical translation from Ottawa-Translations.com, we will deliver a fluid, accurate, and technically appropriate document translated by a native speaker. We will ensure your document's accuracy by having a second translator review and approve it, and we back up our service with our 24 hour client care by phone or online. Our representatives are standing by to take your order or answer your questions.